Senior Living Transition Guide
Work Description
Senior Living Transition Guide hired us to build some design mockups for them as well as redesign and rebuild an interactive questionnaire for them.
You can find some of the design mockups we ended up doing for them below.

Client Details
Client Senior Living Transition Guide
Date 2015
Skills Web Design, programming, web support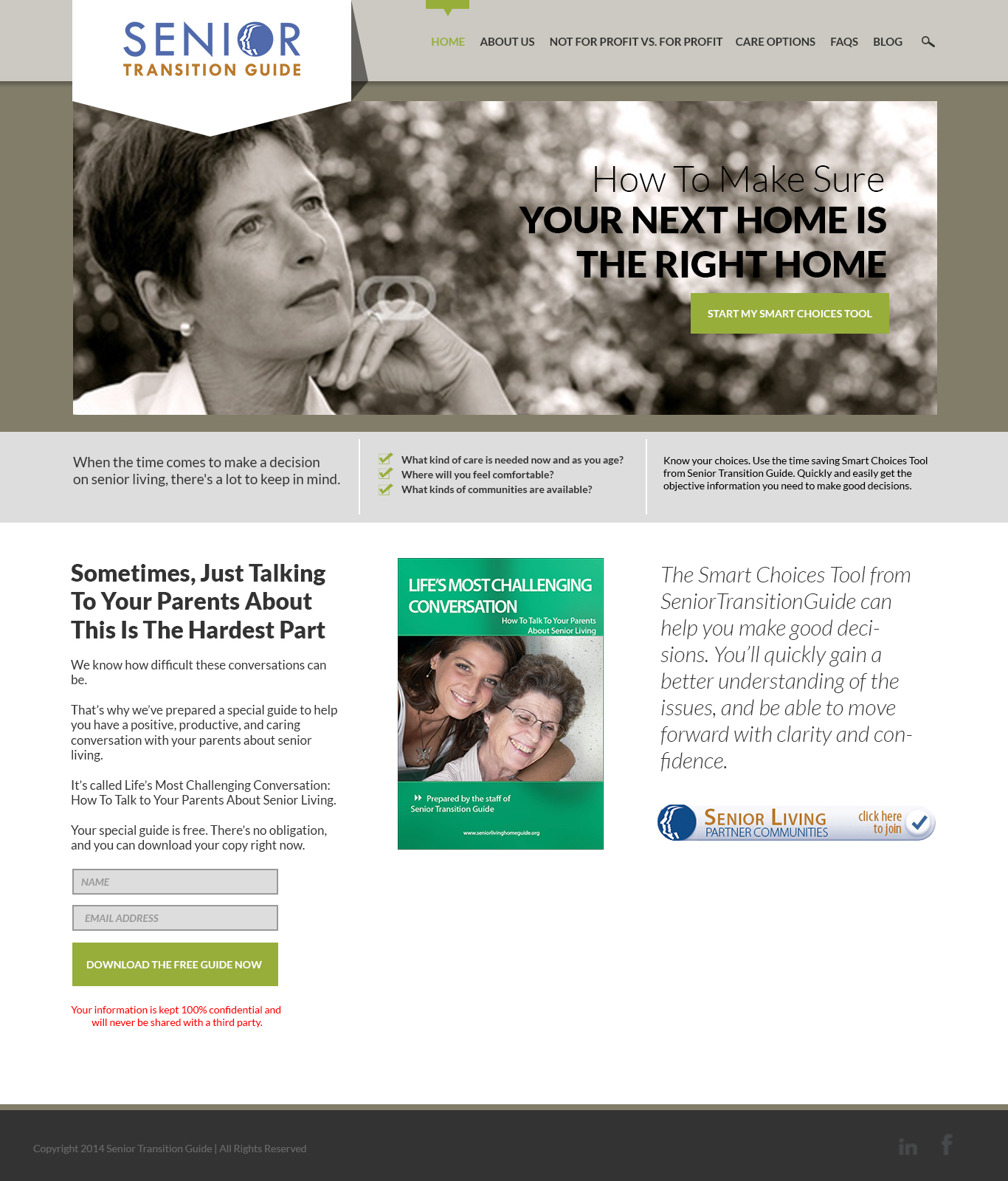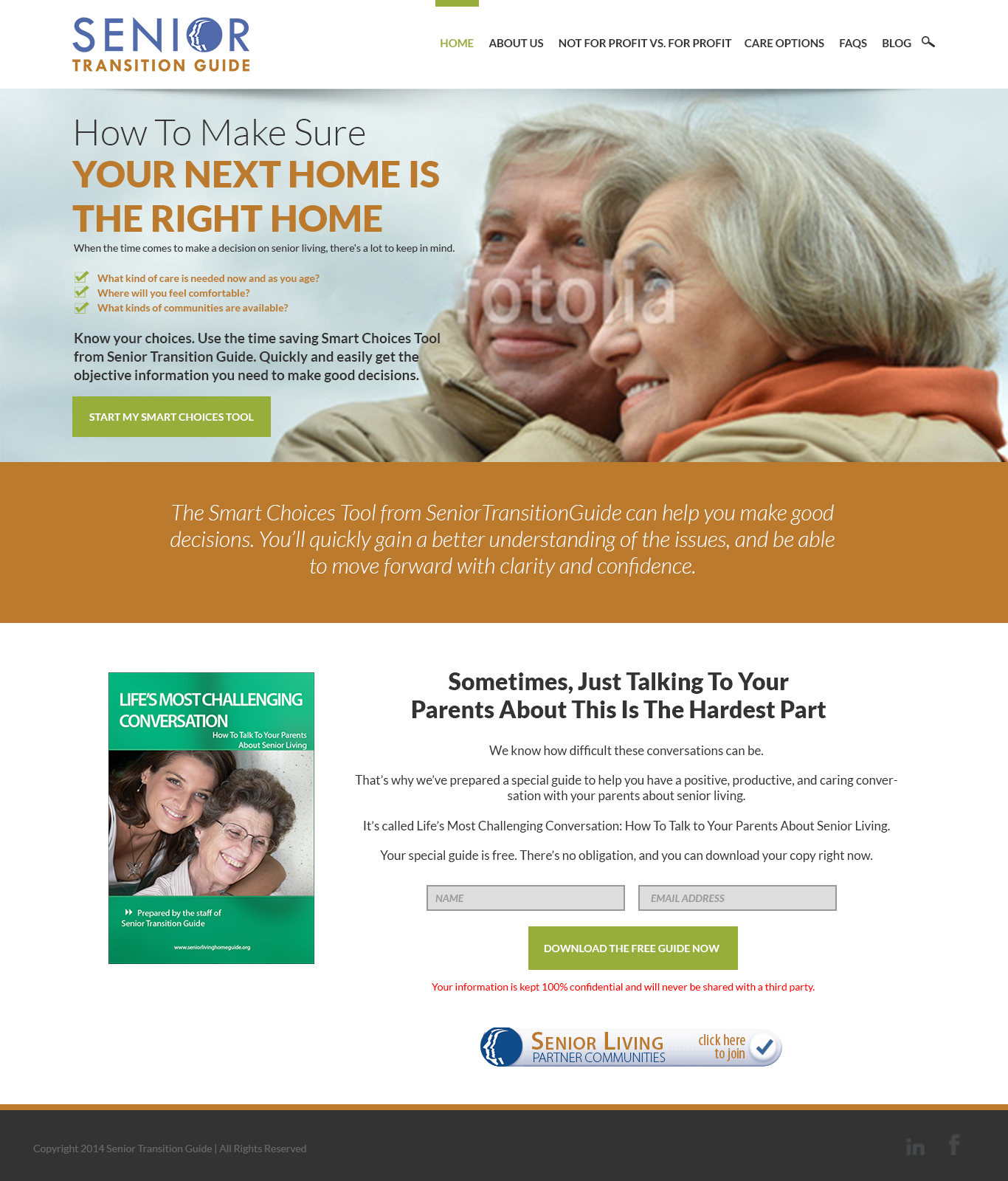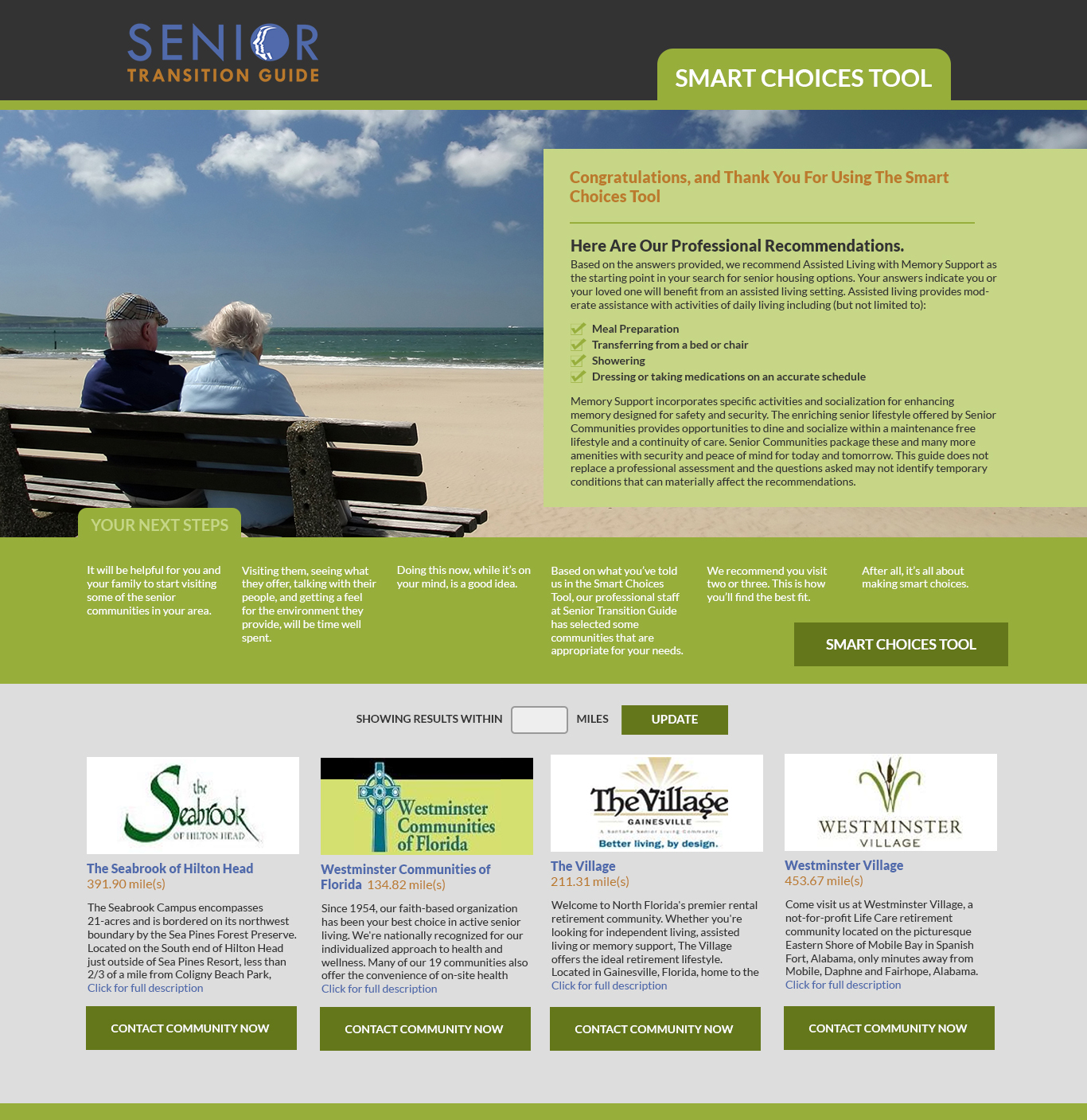 Meet e4. Who? What?
See what we do. Discover how we can help your business grow. Get to know us better.
Grow My Business
We can help you grow with the right online systems. Guaranteed. Why delay growth? Get in touch now.