Work Description
Chiasson & Roy is a lawyer firm in New-Brunswick Canada. They hired us to redesign their outdated website. We created a custom design and built it on a responsive content management system.
We also made it multi-lingual as they needed the ability to display the content in french and english.
You can see the design in the sample visuals section below.

Client Details
Client Chiasson & Roy
Date 2015
Skills Branding, Web Design, Web development, programming, web support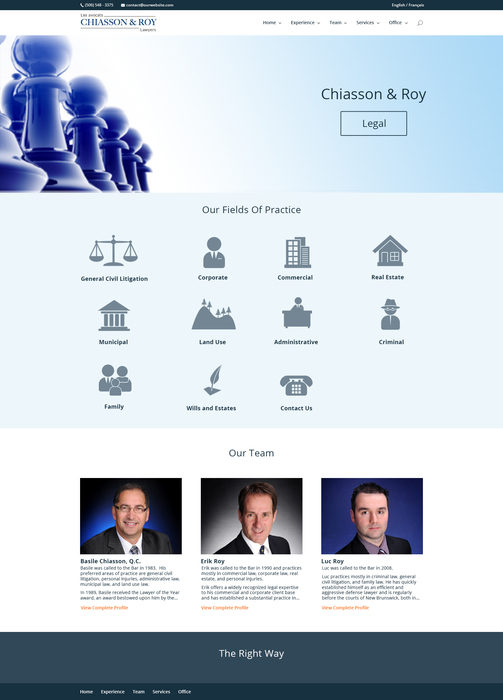 Final Approved Web Design
Meet e4. Who? What?
See what we do. Discover how we can help your business grow. Get to know us better.
Grow My Business
We can help you grow with the right online systems. Guaranteed. Why delay growth? Get in touch now.